*
HR/IR's Hiring Tools Help You Make the Most Informed Decision on WHO will Join Your Team!
HR/IR's Toolbox facilitates Hiring and Staff Development with Behavioural Competency Assessments.
The hiring and termination demands for the "new normal" may find many organizations with hiring pressures sooner than they think.  HR planning will be critical for organizations, and additional tools and data driven systems play a major role in helping determine fundamental staffing decisions. Online assessments provide comprehensive behavioural profiles measuring over 27 behavioural attributes that hiring managers can use to make the most informed decisions regarding current and/or new staff.  Assessments can be taken anywhere in the hiring process – before, after or even during the interview stage.  Internal staff development assessments are available for upcoming performance appraisals, employee promotions, or to use as a professional development tool.  Regardless of the reason, staffing processes can gain insight into a person's cognitive profile, their abstract, logical or numerical competencies, profit and loss statement assessments and other necessary skills required for the job you need filled.
 Obtain Comprehensive Data About Your Next Hire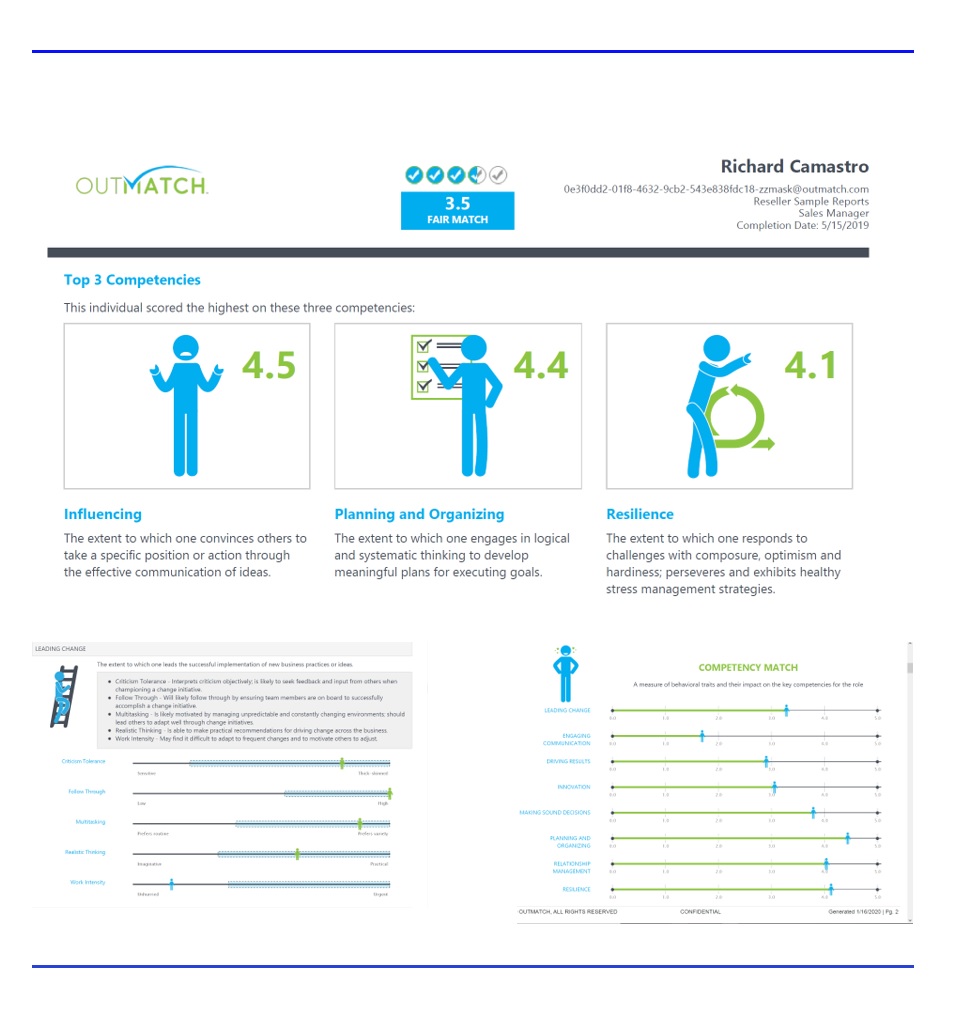 HR/IR consultations are also available should you need a sounding board to discuss the assessments results.  Any job you need filled… we can help. Need more information? Download a full sample report by clicking here to see how much information you can have at your finger tips... For all inquiries please reach out to us at toolboxsupport@hrir.net
First time? Discount packages are available!